When a camera company releases a replacement for any given model, it is normal to expect at least a few updates, no matter how small.
In the case of the Instax Mini 8 and 9, however, they are so similar that you could easily be tricked into thinking they were the same camera.
Not only do they share the same friendly, almost toy-like design, but the brightness settings, lens and film are also identical.
To find any differences at all, we have to dig a little deeper below the surface. Let's take a look!
---
Ethics statement: We bought the Mini 9 for our personal use and researched the characteristics of the Mini 8. We were not asked to write anything about the cameras, nor were we provided with any sort of compensation. Within the article, there are affiliate links. If you buy something after clicking the link, we will receive a small commission. To know more about our ethics, you can visit our full disclosure page. Thank you!
---
#1: Even more colours
The Instax Mini 8 originally came in five different colours: White, Pink, Blue, Yellow, and Black.
Two punchier colours, Raspberry (Amazon) and Grape (Amazon), were later added to the line-up, making for a total of seven. As you can see, I bought the Grape version for myself.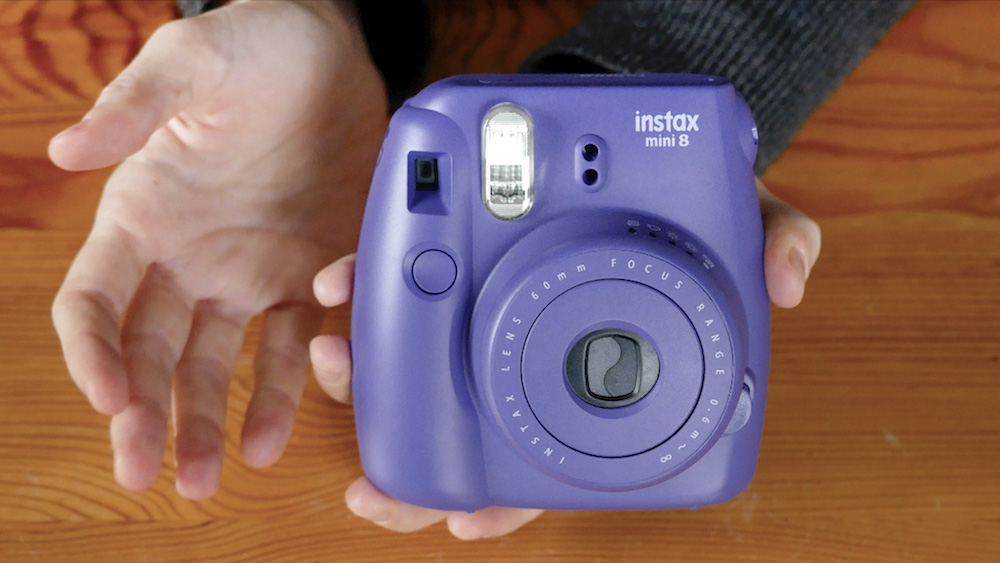 In Japan, a special edition of the 8 was released called the Instax Mini 8+. It comes in five pastel colours: Vanilla, Mint, Honey, Strawberry and Cocoa. You probably won't be able to find it at your local store if you live in North America or Europe but they do seem to pop up quite frequently on eBay.
There are also some special edition Mini 8 colours that are exclusively available from certain vendors. I'm probably missing some but so far I've come across:
And let's not forget about the handful of limited edition Instax Mini 8 and 8+ models featuring popular cartoon characters such as Pokemon (Amazon) and Minions (Amazon), to name a couple!
As of today, the Instax Mini 9 comes in five official colours:
However you can also find colour variations such as Lavender from Urban Outfitters. In the end, I went for the Lime Green version!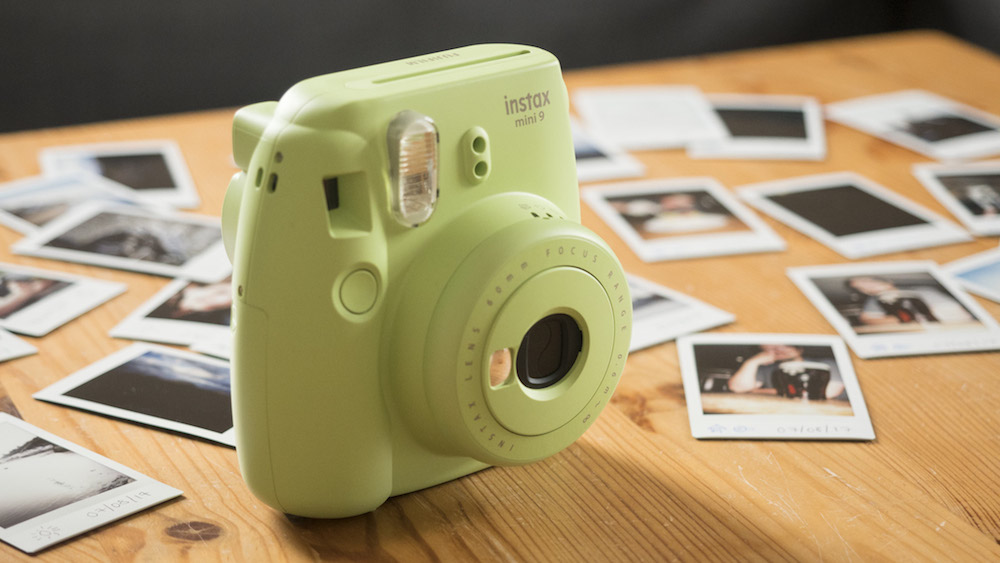 ---
#2: Selfie mirror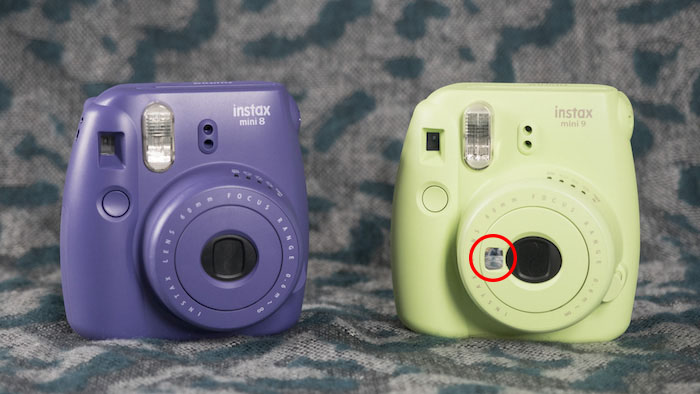 Unlike the Instax Mini 8, the Instax Mini 9 comes with a small selfie mirror attached directly to the lens. Using this mirror, you can compose more accurate compositions when taking selfies.
If you want to use a mirror with the Mini 8, you need to buy a separate close up lens – either the official Instax version or a third-party product such at the one from Woodmin (Amazon). They all come with a mirror attached to one side.
Curiously, the Mini 8+ comes with a mirror on the lens just like the Mini 9, so it can be considered a middle ground between the 8 and 9 versions.
---
#3: Close-up lens
Speaking of close-up lenses, Fujifilm opted to include one in the box along with the Instax Mini 9. Unlike the close-up lenses you can buy separately for the Mini 8, this lens lacks a mirror because the Mini 9 already has one on the lens unit.
As mentioned above, you have to buy the close-up lens separately for the Instax Mini 8 or 8+. You can usually find them for under $10.
>> Find out more about the close-up lens in our dedicated article!
---
#4: Price
The final difference is also the least significant. Because the Instax Mini 9 is the more recent model, it can be anywhere between $5-10 more expensive than the Mini 8. That said, most stores provide discounts on both the 8 and 9 these days and you can find both for even more reasonable prices on the second-hand market.
---
Conclusion: Is it worth choosing the Instax Mini 9 over the 8?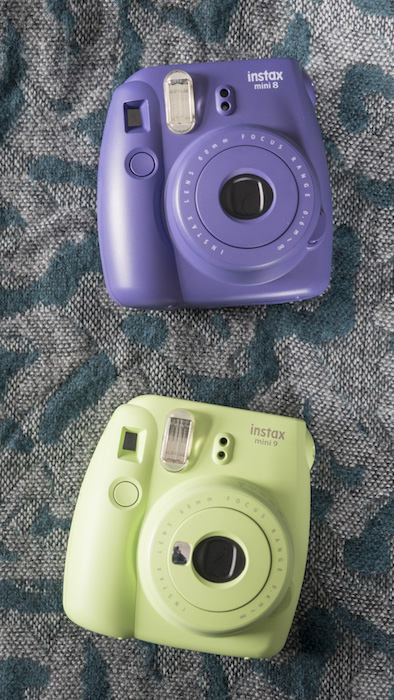 Considering the very small difference in the price and specifications, you are probably wondering whether it is worth choosing the 9 over the 8.
In my opinion, the colour you choose matters way more than the number. You want something that fits your personality and style, and as we've seen, there's no lack of variety!
I personally went for the Lime Green version as green is one of my favourite colours and I tend to wear a lot of green clothing, but you may want something completely different.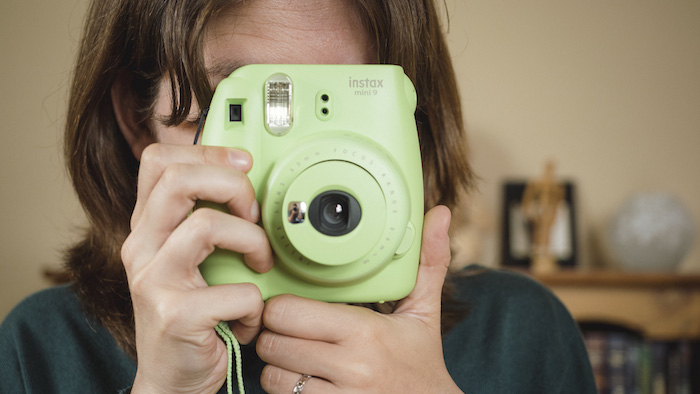 How about you? Which version would you choose and why?
---
Check price of the Instax Mini 8 on
Amazon | Amazon UK | eBay | B&H Photo
Check price of the Instax Mini 9 on
Amazon | Amazon UK | eBay | B&H Photo
---
---
You might also enjoy the following articles: