Today Fujifilm announced its first new Instax model of 2018 – the Instax SQUARE SQ6 – and it's one I'm super excited about. Why? Because it's the first analog Instax camera to print in the square format!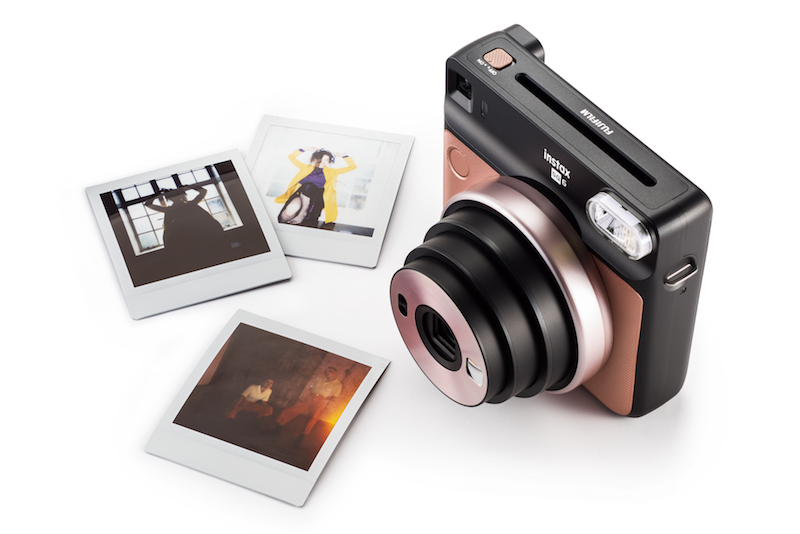 Although I love the advantages of the Mini format, such as the fact you can store it inside a business card holder for example, I really grew to appreciate the larger, more traditional size of the 1:1 Square format while using the SHARE SP-3 printer last month.
So, besides the squareness of the prints, what else is new about the Instax SQ6? Well, as we mentioned above, it's a proper analog camera unlike the SQUARE SQ10 that came before it, which was essentially a digital camera and film printer rolled into one.
It comes in three colour combinations – blush gold, graphite grey and pearl white – and quite simply, they're all stunning. If I had to choose, I'd probably go for the gold version but it would be a tough call. The design crew at Instax definitely deserves a big pat on the back!
As could only be expected, it comes with many of the modes found on the Instax Mini 70 and 90 such as selfie, macro, landscape, double exposure, self timer and light/dark. There is also automatic exposure control that brightens both the subject and background in dark rooms and at night. The handy selfie mirror on the lens has made its return too, which is great to see.
Included in the SQ6 pack are three new strobe colour filters that you can attach directly to the flash to change the colour and mood of the scene.
Unfortunately it looks like Fujifilm has gone with the same CR2 type batteries it used for the Mini 70, which aren't as easy to find as the standard AA type. I had kind of hoped they would start giving their Instax cameras rechargeable batteries like the one used inside the Polaroid OneStep2 but it wasn't to be, at least not on this model.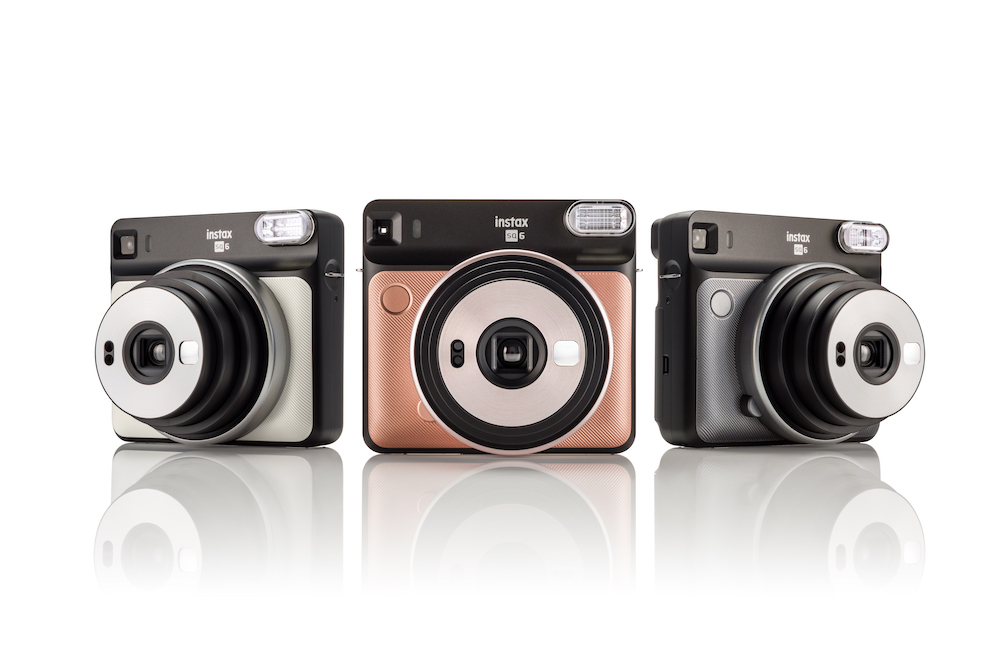 The Fujifilm Instax SQUARE SQ6 will be available on May 25th 2018 at the approximate retail price of $129.95. As always, I'll do my best to get my hands on one as soon as possible to review!